Megamare X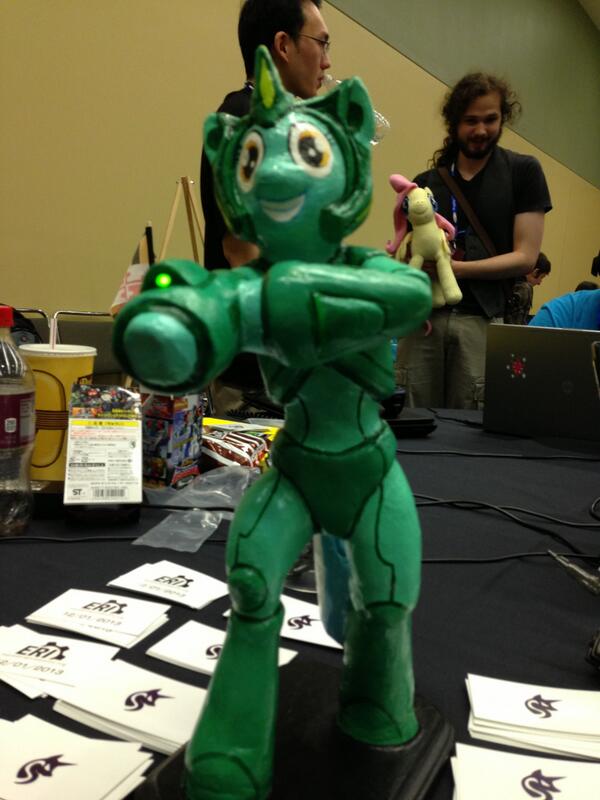 Megamare X
For those of us who either went to BronyCon or were following
@NebularFusion
on Twitter this is already old news, but the nature of Starlight Studios'
Project Cygnus
was revealed via playable demo at the convention to be a sidescrolling action game named Megamare X (cashing in on the name that
MegaPony
should have taken long ago). I haven't come across any clear pictures of the gameplay itself, but the overall reaction from those that have played the demo seems to be positive. And don't worry; according to the official
post
on the subject the game will available for download on their website, and will have builds for Mac OS X and Linux thanks to it using a souped up version of the
MLP:Online engine
.
The original post on the subject can be found
here
. Also, I'm having some trouble finding recordings of the various fangame panels (along with Stable Softworks' infamous "
fnagame
"), or details on A Foal's Errand. If any of you happen to have anything, post it in the comments and I'll throw it up on the site.